African Head Charge DNA Mixtape


To celebrate the first four crucial African Head Charge albums being back on wax for the first time in 30 years, we've compiled a special AHC-themed mixtape. This is a two hour night flight through the strange and wonderful world of African Head Charge, putting their early music in a wider context of influences, collaborators and intersecting sounds. Featuring Count Ossie, Brian Eno & David Byrne, Psychic TV, Don Cherry, Jah Wobble, Sun Ra, Pere Ubu, Tortoise and more.





Brian Eno & David Byrne – Regiment

(from My Life In The Bush Of Ghosts, 1981

It was Eno's comment about his "vision of a psychedelic Africa" in an interview to promote his ethnographic concept album with David Byrne, My Life In The Bush Of Ghosts, that planted the germ of an idea into a young Adrian Sherwood's head. Recruiting Creation Rebel percussionist Bonjo Iyabinghi Noah, they headed into the bowels of Berry Street…

African Head Charge – Elastic Dance
(from My Life In A Hole In The Ground, 1981)

The result of these inaugural basement recording sessions were released on the new On-U Sound imprint later that same year, the title an irreverent riposte to the Eno/Byrne album that had sparked the recording concept, and a sardonic reference to the underground environs of the studio where Sherwood conducted much of his sonic sorcery at the time. The debut album introduced a sound that touched upon some elements of dub, post-punk and traditional African percussion music without really sounding like any of those things. This was a new genre – African Head Charge music.


Count Ossie & Mystic Revelation Of Rastafari – Tales Of Mozambique
(from Tales Of Mozambique, 1975)

As a young man, African Head Charge leader Bonjo I had studied under Count Ossie in the legendary rasta drumming camps in Wareika Hill, Jamaica. There he learned the rastafarian nyabinghi style of drumming, which has its roots in the Jamaican kumina traditions and the Eastern Congo bantu style. Moving to London in the 1970s, Bonjo found unlikely session work touring with pop soul chart toppers The Foundations (of "Build Me Up Buttercup" fame), before joining Creation Rebel and meeting budding dub producer Adrian Maxwell Sherwood.

African Head Charge – Bazaar
(from Drastic Season, 1983)

The third AHC full length in as many years was described by Sherwood in an On-U bulletin of the time as being "experiments in active frequencies, out of time noises, rhythms within rhythms, and endless tape edits".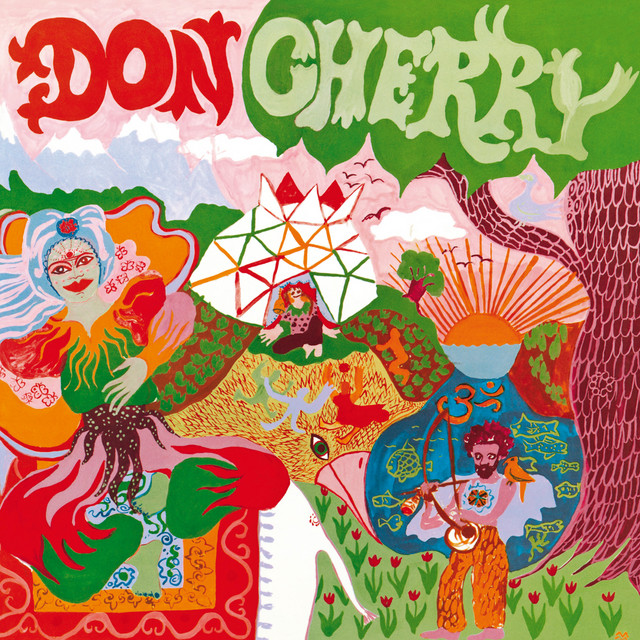 Don Cherry – Resa
(from Organic Music Society, 1972)

A pioneer in jazz and fusion music, Cherry made ground-breaking records with Max Roach, Ornette Coleman and John Coltrane before embarking on his own solo career, of which there are numerous highlights, from the trippy soundtrack to Alejandro Jodorowsky's Holy Mountain to the stone cold funk of Brown Rice. He even appeared on records by Lou Reed and Ian Dury! In the early-70s he moved to Sweden with his partner Moki and made the sprawling Organic Music Society with collaborators including Terry Riley, and drawing on influences from African, Indian and Turkish music.

The On-U Sound connection would come later, with Cherry taking part in a late-70s package tour that saw him share bills with Creation Rebel (featuring Bonjo) and the Slits (featuring Moki's daughter Neneh, who would also go onto appear on a number of Adrian Sherwood productions). This closing track from Cherry's 1972 double set is redolent of prime Head Charge material in which there's a sense of tuning into some far-off but unplaceable radio station transmitting alien rhythms.


Sun Ra Arkestra – The World Of Africa
(from Cosmo Earth Fantasy, 1974)

It's pretty much impossible to summarise the life of Herman Blount in a few short sentences. Reinventing himself as the outlandish bandleader Sun Ra, he formed an 'Arkestra' to perform his compositions, releasing hundreds of records on his own El Saturn imprint (an early example of a self-sufficient DIY operation completely independent of the traditional music industry) and many other labels. Electronics, bebop, poetry, heavy percussion, show tunes and repetitive chants all get thrown into the mix across his gargantuan back catalogue.

Beginners can be pointed towards his bizarre feature film Space Is The Place as in introduction to his larger-than-l, or last year's To Those Of Earth…And Other Worlds primer, expertly compiled by DJ and presenter Gilles Peterson, which features this track. There's a sense of freedom and disregard for genre boundaries in Sun Ra's best work which to our ears is reflected in AHC.


Mulatu Astatke – Yègellé Tezeta
(from Ethiopian Modern Instrumental Hits, 1972)

The teachings of the aforementioned Count Ossie and the whole rastafarian movement in Jamaica were influenced in turn by Ethiopian culture and in particular the figurehead of their Emperor Haile Selassie I, worshipped by rastas as the returned messiah. Known as the father of Ethio-jazz, Mulatu Astatke's music was discovered by most listeners in the west via the Éthiopiques series of compilations that the Paris-based Buda Musique put out in the late-90s.

African Head Charge – Breeding Space
(from Environmental Studies, 1982)

Their Second album from 1982 saw African Head Charge working manipulated and vari-speeded 1/4 inch tape loops which were re-recorded by Sherwood back to the multi-track, soaked in reverb and delay, and then applied to the performances of the musicians.

Creation Rebel – Drum Talk
(from Psychotic Jonkanoo, 1981)

With their roots in Prince Far I's group The Arabs, Creation Rebel comprised a mixture of JA and UK musicians (including Bonjo shortly prior to embarking on his ongoing Head Charge) and were the group that Adrian Sherwood cut his teeth on in the studio, resulting in classic sets such as Dub From Creation and the utterly unique Starship Africa. "Drum Talk" is the closing track from the prolific group's fifth album in three years (not counting a collaborative effort with labelmates the New Age Steppers!) and puts all sorts of stereo-panned percussion tricks at the forefront of the mix, honing some of the techniques that Sherwood would later apply to AHC tracks.

Bongo Herman & The Abyssinians – Thunder Storm
(Clinch Records single, 1969)

One of Jamaica's foremost players of the Akete drum, played by Herman on classic sides by the Congos, Culture, Revolutionaries and Mikey Dread. Bonjo was also a master of this repeater drum, which is thought to have originated in the Ashanti Empire, located in what is now modern day Ghana, where coincidentally Bonjo now lives.

African Head Charge – Stone Chant
(from My Life In A Hole In The Ground, 1981)

Another cut from African Head Charge's astonishing debut, "Stone Chant" conjures images of stumbling through an exotic crowded marketplace, snatches of different music bleeding out of the doors of nearby clubs, whilst disorientating sound effects rain down from on high.

23 Skidoo – Jalan Jalan
(from Urban Gamelan, 1984)

AHC were not the only group to emerge from London's fertile post-punk scene to explore the trance-like power of extended rhythm jams. Influenced by the afrobeat of Fela Kuti as much as the agit-funk of On-U friends the Pop Group, 23 Skidoo rehearsed in Throbbing Gristle's Hackney-based Death Factory studio and recorded their early efforts at Western Works with Cabaret Voltaire (also later to work with Sherwood). This track from 1984 explored Indonesian gamelan music. In the late-80s the band's Turnbull brothers would help to launch the career of MC Roots Manuva, who in 2015 released arguably his finest album to date, Bleeds, with the assistance of Sherwood at the controls.

Pere Ubu – Dub Housing
(from Dub Housing, 1978)

Inspiration for the recording of African Head Charge's second album, Environmental Studies, reportedly came out of a conversation Adrian had in Rough Trade with label head Geoff Travis and Pere Ubu's David Thomas. Emerging out of grim, industrial mid-70s Cleveland, Pere Ubu mined a dark, rhythmically experimental brand of rock music that incorporated elements of jazz, Captain Beefheart and synthesizer drone.

Jah Wobble – East
(from Voodoo EP, 1984)

The man born as John Wardle has been a longtime associate and friend of On-U Sound, playing on many sessions including contributions to African Head Charge's Off The Beaten Track album. After leaving Public Image Limited, Wobble created music with a wide-range of collaborators and operated his own Lago Records, who issued this beautiful low-key gem on the flipside of a 12".

African Head Charge – Beri Beri
(from Environmental Studies, 1982)

The title of Environmental Studies refers to the producer's extensive use of found sounds and field recordings in the mix, so that sometimes running water or other verité details will cut through the track, sometimes louder than the musical instruments!

Muslimgauze – Y.A.
(from Project 91 compilation, 1991)

The work of committed Mancunian producer Bryn Jones, the word prolific doesn't quite do his frankly baffling workrate justice, releasing up to 16 albums in a year up until his untimely death aged just 37. There's definite parallels with the studio experimentation of the earliest African Head Charge recordings, particularly the way Jones blended found sounds and over-lapping rhythms, although his own music was more explicitly politically, with specific references to the Israel-Palestine conflict cropping up again and again as a motif throughout his discography.

Psychic TV – Analgesia
(from Themes 3, 1986)

Formed by Genesis P-Orridge after the dissolution of "wreckers of civilisation" Throbbing Gristle, Psychic TV were as much an art collective as they were a musical group. They made numerous video works, cultivated a cult-like fanclub and attempted to infiltrate the pop mainstream. Their use of exotic acoustic drums and samples from TV and radio touch upon ground explored on the more dissonant African Head Charge tracks.

African Head Charge – Depth Charge
(from Drastic Season, 1983)

Strafed by laser-fire and underpinned by low-end bass detonations, this track from African Head Charge's third album could almost pass for a very leftfield On-U take on 80s dancehall.

Jah Wobble, Holger Czukay & Jaki Liebezeit – How Much Are They?
(Island Records single, 1981)

An adventurous dancefloor classic from the year of African Head Charge's inception, this track saw Jah Wobble team up with the rhythm section of legendary German band Can, utilising dub production techniques on to a raw but funky rhythmic bed.

Can – Doko E
(from Limited Edition, 1974)

Can stood out from their contemporaries on the progressive scene in 70s Germany by their exploration of different rhythms, and the placing repetition as a central tenet of their compositional process. Their 1974 compilation of studio experiments, Limited Edition, introduced their Ethnological Forgery Series to the world, a series of short vignettes imitating various 'world music' styles. "Doko E" isn't officially part of the E.F.S series but it's clattering percussion loop is evocative of some kind of exotic street music.

African Head Charge – Fruit Market
(from Drastic Season, 1983)

Another spatially dis-orientating journey through a half-remembered travelogue of the mind from Drastic Season.

Tortoise – A Simple Way To Go Faster Than Light That Does Not Work
(from TNT, 1998)

In the 90s a number of musicians who had previously played in punk and hardcore bands began to expand their music palette to incorporate influences from dub, jazz, Latin and African music. Predominantly instrumental and keen to explore the possibility of the recording studio as another instrument, these groups were dubbed 'post-rock'. Prime exponents of this new fusion genre were Chicago's Tortoise. On this track from their third album the evoke a dusty mental soundtrack over a stuttering rhythm that is closer to African Head Charge than many of their indie-rock contemporaries.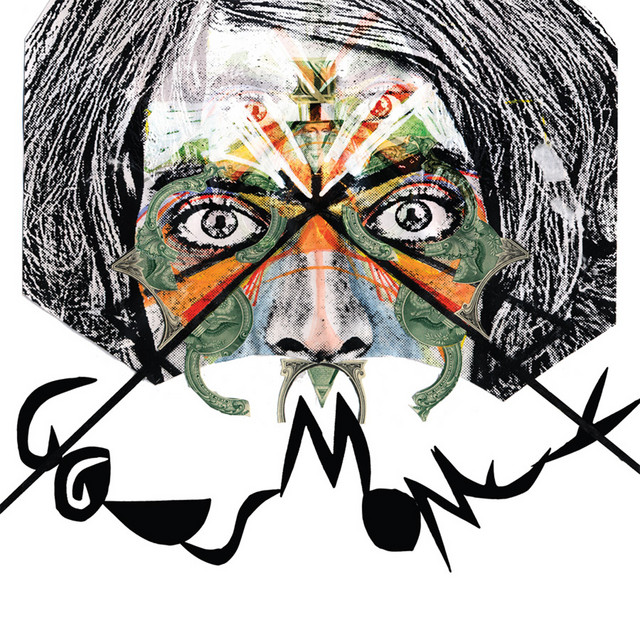 Gang Gang Dance – God's Money V
(from God's Money, 2005)

An experimental New York band who took the open-ended approach of the 90s post-rock bands into more danceable and electronic terrain, the rolling off-beat percussion, 4-note synth hook and layered textural detail of this track off their second album is a distant sonic cousin of the early AHC sound.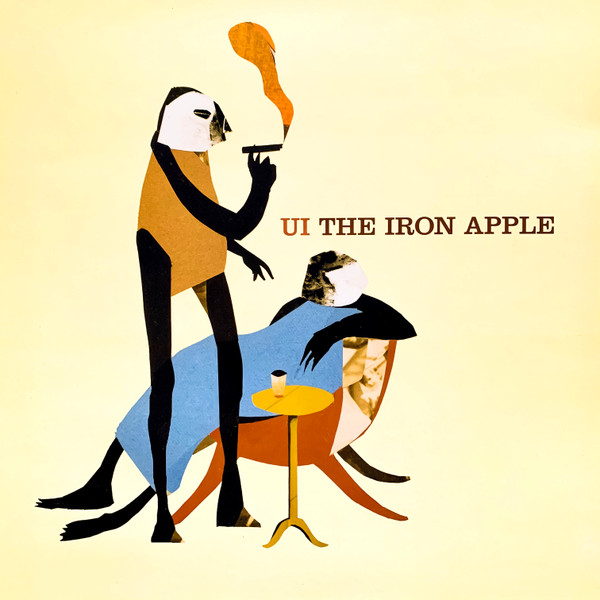 Ui – Blue Pietro
(from The Iron Apple, 1999)

Another band from the 90s US post-rock scene, Ui utilised 2 bass guitars and a sampler to explore the spaces between dub, funk and electronica, conjuring a sound that a more collegiate but no less interesting take on some of the ground that African Head Charge had mined in the early-80s. Ui member Sasha Frere-Jones went onto a successful career as a music writer.

African Head Charge – Good Things
(bonus track from 2011 CD reissue of Off The Beaten Track)

Although said to be getting slightly more mainstream by the time of their fourth album, there was still something deeply odd and unclassifiable about the music African Head Charge was making, as this mind-melting outtake from the 1986 studio sessions that produced Off The Beaten Track demonstrates.

Deadly Headley – The Danger
(from 35 Years From Alpha, 1982)

A key session player on numerous Jamaican sessions in the 60s and 70s, hornsman "Deadly" Headley Bennett has played with pretty much every key JA studio group and musicians spanning the entire 'golden age' of reggae, from Lynn Taitt through to Bob Marley. Recording one of the only albums he has made under his own name for On-U in the early-80s, spurred on by Adrian Sherwood wish for Bennett to receive the respect he deserved, Bonjo I contributed percussion to this track, recorded in the same year that On-U also released Environmental Studies.

Noah House Of Dread – Murder
(from Heart, 1982)

During the period that the first four African Head Charge albums were recorded, Adrian was very much the creative director of the project, with Bonjo taking the reins more when the group became a fully fledged live act and favourite of the festival circuit later on. To sate his own artistic vision, Bonjo recorded an album for On-U under the name Noah House Of Dread, featuring more roots-oriented compositions than the far-out soundworld of AHC, whilst still of course retaining his inimitable percussive skills.

African Head Charge – Release The Doctor
(from Off The Beaten Track, 1986)

A heavy, heavy cut from the group's fourth album to end proceedings on, this track masterfully blends the synthetic and the organic to create a dreader than dread atmosphere, with a spiralling keyboard motif by Doctor Pablo to keep the listener coming back.